Principal Investigator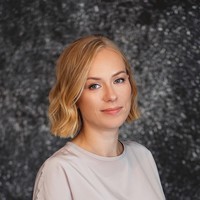 Situated on the intersection of science and technology studies and global health, my research focuses on public engagement in health and biomedical knowledge production. My primary research line concerns relations between scientific knowledge, technologies, and politics. Politics are found not only in parliaments and election practices, but also in doctors' offices, R&D laboratories, and public health interventions. Due to the profound impacts of health technologies on how we live our lives and how our society functions, it is of crucial importance to study not only how exactly these impacts come about but also how citizens (can) participate in shaping them. I am especially invested in studying instances of participating in situations when members of the public are discouraged from doing so.
This interest grew out of a completed project on mutual construction of pharmaceutical technoscience and politics. There I examined series of efforts to boost local pharmaceutical innovation in Russia. The project demonstrated how construction of pharmaceutical innovations interacted with political projects, enabling and, at times, constraining articulations of particular visions of the nation and its future, while these visions, in turn, framed governance of pharmaceutical science and technology. Book ''Pharmapolitics in Russia'' provides more details on these processes.
Another research line of mine concerns relations between scientific and ethical considerations in clinical trials, taking account of both, the societal processes that shape acceptance of different approaches to medical drug testing as scientifically reliable and ethically sound, and the technological advances that enable new kinds of medical knowledge production practices. Third, I am engaged in collaborative research projects which aim to inform the development of participatory and locally tailored control programmes for infectious and parasitic diseases, primarily opisthorchiasis and tuberculosis.
Postdoctoral Researchers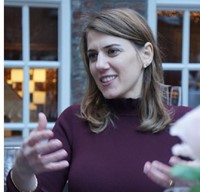 Claudia originally studied Liberal Arts and Sciences at Tilburg University, which she graduated (cum laude) with a major in Social Sciences and a minor in Postcolonial Studies (Utrecht University). During her bachelor years, Claudia also followed an Honours Program and worked as academic assistant on a research project funded by the Koninklijke Nederlandse Akademie van Wetenschappen (KNAW) on the role of public intellectuals in European societies. Claudia obtained a MSc (cum laude) in Cultures of Art, Science and Technology (2013) at Maastricht University. Claudia received her PhD in Science and Technology Studies from Maastricht University in 2019. She then briefly worked as a lecturer and assistant professor at the KIN Center for Digital Innovation at the Vrije Universiteit Amsterdam. Claudia is currently postdoctoral researcher in the department of Health, Ethics and Society of the Faculty of Health, Medicine and Life Sciences at Maastricht University.
Claudia's work has a highly interdisciplinary character. In her doctoral research, she combined insights from Science and Technology Studies (STS), medical sociology, media studies and philosophy to research how expertise about bipolar disorder was enacted on American and French online platforms. In her current work, Claudia builds upon insights from STS, political sciences and informality studies to investigate how public participation is produced through the practices employed by the pharmaceutical industry to standardize patient engagement in the development of new drugs. Claudia's research interests focus on the social, ethical, and political dimensions of emerging science and technology, on how processes of digitalization in (mental) healthcare shape knowledge practices, mediate care-relationships, and contribute to new types of inclusions and exclusions.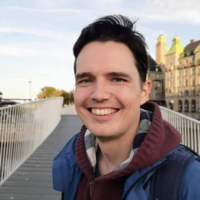 Artur has interdisciplinary background and diverse experience outside academia. He has got Bachelor of Science (BSc) in Politics from the University of Latvia in 2011 with major in International Politics. Sourcing from his interest in soft power Artur has worked in international NGOs in Berlin and Oslo. Academically, however, student exchanges in Nordic countries made him interested in social policies. As a result, in 2013, Artur graduated from Uppsala University in 2013 with MSc in Political Science with the thesis on the transformation of the welfare state. In the following years, Artur worked as trainee, project assistant, and research and development officer in third and private sectors in Kazakhstan, Italy, Belgium and Latvia.
Extensive international hands-on experience in social projects and research-to-business activities evoked Artur's analytical, practice-driven interest in how third sector works, how operational concerns shift organizational agenda, and what does it mean for a provision of social policies. This resulted in a qualitative sociological research project about non-governmental care professionalization. Artur has implemented his project at the European University at St. Petersburg (Russia) as a part of vocational graduate education programme with major in Political Sociology and minor in Gender Studies, which he completed successfully. In 2019, he got enrolled at the University of Helsinki (Finland) at the department of Social Work to finalise his thesis ''Non-Governmental Elderly Care in Russia: Participation or Objectification?''. In 2020, Artur was awarded PhD degree in Social Sciences.
Currently Artur is a postdoctoral researcher based at the department of Health, Ethics and Society of the Faculty of Health, Medicine and Life Sciences at Maastricht University. He works on the subproject ''Channeling Participation'', studying how the Russian state and patient organisations use informal means and consultative institutions, such as Public Councils on Patients' Rights, to co-produce and innovate public participation practices in a joint effort of maintaining a common world of health governance at the national, regional, and local levels. Critical social movement studies, ethics of care and political science approaches to civil society are epistemological traditions, which are the closest to the ''academic heart'' of Artur. However, in line with overarching STS perspective of the InPart project, he gradually got used to a respective conceptual lenses. Insofar, materiality, nonhumans, collectives of distributed agency, and context-bound reproduction of knowledge hierarchies appeared to enrich significantly his analytical toolkit for studying informal public participation by patient organisations in Russia.
PhD Researchers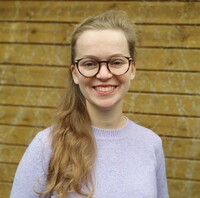 Alyona obtained her first university degree in international relations in Moscow, Russia in 2014, after which she pursued a career in the energy sector. She returned to academia in 2019 to continue studying political science and now holds two Master's degrees from the University of Twente and the University of Münster. For her dissertation, she investigated the effects of individual motivations to participate in protests on the protest dynamics in Belarus and subsequently theorized an extension to an existing framework.
Alyona is interested in the bottom-up approach to studying and organizing public participation and, particularly, in how direct citizen-initiated engagement can impact public policies and governance. Her other academic interests range from the feminist social and political theory to the multiplex matters of social justice. Her volunteering experience has primarily been focused on advocating for the rights and wellbeing of migrant women and girls.
Currently, at the department of Health, Ethics and Society at Maastricht University, Alyona is employed on the ''Concealing Participation'' subproject as a PhD researcher. In the coming years, she will investigate practices that patients in Russia creatively develop and employ to repair the distribution system for medications.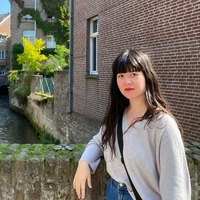 Natasa has an interdisciplinary academic background and extensive volunteering experience in the fields of mental health and social exclusion. She has a bachelor degree in Philosophy and History of Science (PHS), with a thesis on ''Women and Medicine in Medieval Societies of Western Europe'', highlighting her strong interest in medicine and health, as well as gender studies. During her first degree, she completed a semester abroad via the Erasmus+ program in Gothenburg, Sweden. Before embarking on her subsequent studies, Natasa undertook a 10-month-long EVS program in Northern Italy in the fields of social exclusion, mental health, and the cultural and linguistic integration of refugees and immigrants. Returning to academia, she acquired three postgraduate degrees: (1) a Master of Arts in ''Society, Science, and Technology'', awarded by ESST, (2) an anglophone, interdepartmental Master of Science in ''Science and Technology Studies - STS'' awarded by the National University of Athens, and (3) a Master of Science in ''Philosophy and History of Science and Technology'' by the same university. During her postgraduate studies, she delved deeper into her research interests in emerging technologies and matters of gender, writing two additional research theses on ''Picturing Big Data: an STS-based approach'' and ''Women in Academia and the Glass Ceiling: the Greek Case''.
Currently Natasa is a PhD candidate based at the department of Health, Ethics and Society of the Faculty of Health, Medicine and Life Sciences at Maastricht University. She works on the subproject ''Extricating participation'' which focuses on the ways public participation is produced in the practices employed by DIY technology developers to create medicines globally and outside state-regulated spaces. The goal of this subproject is to gain an understanding of how informal and formal means interact and are configured in the process of such bottom-up initiatives.